Where to Find your Amelia County Virginia Ancestors - Names of Families in Old Wills and Estates
Amelia County was created in 1734 from Prince George and Brunswick Counties and was named after Princess Amelia, daughter of George II of England. In 1754, Prince Edward County was formed from Amelia County, and later the County was reduced to its current size when Nottoway County was separated in 1789. The British under General Tarleton raided the county in 1781 during the Revolutionary War. The first courthouse was located near Pridesville, Virginia, but was destroyed by fire in 1766. Later, it was located at Dennisville until 1849 when it was removed to its present site.
How Genealogy Websites Save You Tons of Money!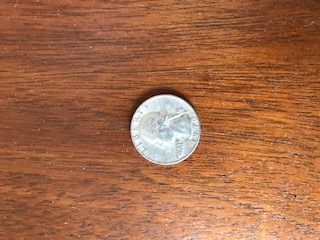 The byword during the 1960s when I first began my own research, was that it cost more than $10,00 to gather information from different parts of the country. I quickly got the message as I traveled around interviewing relatives and paying for copies of documents, etc. Acquiring vital records was a long, tedious, and rather expensive bureaucratic process. Courthouse documents written into large bulky ledgers were difficult to handle and almost impossible to photocopy. Most places charged 15 to 25 cents per copy. There were days that I left, my check at the Georgia Archives for $60 or more (just for copies), not to mention rental copies of film at Family History Centers and the one 25-cent copier. It was either make a copy or continue to incur the expense of travel to courthouses, archives (including the Federal Archives in Washington, D. C.), historical societies, libraries, and the former homes of the relatives! Nowadays some people gripe about the cost of an online genealogy membership. Realistically, online genealogy websites are a real blessing! The easy indexes save time, effort, and money. Yes, lots of money!
Why Tracking the Old Home Place is Essential to Finding the Past
It is essential for the genealogist to locate the exact spot of the old home place, if possible. Generally speaking, the early settlers located along river beds, such as the Nottoway River in Virginia. This may sound difficult, but not if one focuses on the adjoining farms and the names of the neighbors, then do what is called a " title search" at the courthouse. That is to say, trace a certain property back to the first owner (or land grant), and then forward it to later owners. What this does is identify the original tract of land which contained vague descriptions to more detailed data, such as local streams, ponds, types of forest land, and names in the neighborhood. It also locates some interesting situations, such as deeds of gift when the owner transfers title to his children or otherkin. A comparison in the tax digests and old last wills and testaments where land bequests were granted, will help confirm the data. John Ellis owned 600 acres in Amelia County, which lands adjoined Hardaway Wade, Finney, and Samuel Smith. Part of this land bordered the corner of Hampton Wade near the Jacks branch. Also, there were 138 acres of land on both sides of the Nottoway River, which included the mill. This description of the location of the plantation was written by John Ellis and incorporated into his last will and testament in 1762. The genealogist can usually achieve some success in finding the home place simply by reviewing the tax digests and observing adjoining neighbors and waterways. The earliest deeds (if they survived) were quite vague in the use of chains and measures. Another popular marker was slashed upon certain trees, creeks, forests, and the like. Also, a visit to the site is quite beneficial and rewarding in locating old churches, communities, and cemeteries, especially if one takes a county map that contains a legend.