Botetourt County, Virginia Genealogy, Wills, Estates, Marriages, Military Records


The first court house was constructed in 1772, built with logs, destroyed by fire in 1848. There were several fires which destroyed subsequent buildings and a new building was built in 1975. The county was formed in 1770 from Augusta County and it derived its name from Lord Botetourt, the Governor of Virginia.
The First Virginia Militia
Genealogy Tips by Jeannette Holland Austin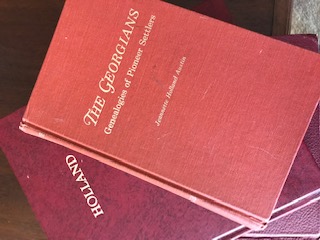 The first militia in Virginia was formed in 1607, upon the arrival of new settlers from England. After the all-out-war during 1623 of Chief Powhatan against all Virginians and the massacre of a great number of colonists, the Virginia General Assembly gave its command, viz: " that men go not to work in the ground without their arms; That no man go or send abroad without a sufficient partie well-armed." Further, in 1661 Governor William Berkeley stated that " All our freemen are bound to be trained every month in their particular counties." Thus, from the very earliest of days, it became necessary to carry guns and protect the colonists and this was done by forming Militia Companies in every inhabited area. The free land grants helped to populate the colony, however, even up until the 19th century, the Militia was protecting citizens against Indians. It is always a good idea to research the history and time frame of a given area to understand the situation.
Genealogists Seeking Ancestors in Botetourt
The county changed several times. It was originally Orange, Augusta Counties, therefore it is necessary to explore the activities of the early settlers. Specifically, learn about the officer under whom the ancestor fought, and follow the career of that officer. Lists of the volunteers under Captains Philip Love and Andrew Lewis are listed with the Botetourt County probate records and available to members of Virginia Pioneers
Maps
Old Map of Botetourt County
Wood Map of Botetourt County
Marriages
Indexes to Probate Records
Index to Wills, Deeds, Estates 1824 to 1829
General Index to Deeds 1770 to 1889
Miscellaneous Wills
McCoy, James, LWT (transcript)
McCoy, John, LWT (transcript)
Wallace, John, LWT (transcript)
Marriages
Index to Marriages 1770 to 1853
Military
First SUrveys 1770 to 1772
List of Volunteers of 1744 from Botetourt County in Dunmore's War
Veterans of War of 1812 published in Fincastle Herald 1 Oct 1899
Some Revolutionary War Records
Digital Images of Botetourt County Wills 1824 to 1829
Testators: Anderson, Robert ; Bannister, Elijah ; Betts, Elisha ; Bowyer, John ; Byrd, Thomas Sr. ; Calhoun, William ; Compton, William ; Freeman, Aggy ; Getty, Jeremiah ; Goodwin, Thomas ; Gulliford, Anna ; Hartman, George ; Holstine, Stephen ; Horn, Charles ; Kinsey, Christian ; Knight, James ; Lacklin, Elisha ; London, James ; McClanahan, Sarah ; McElhaney, Samuel ; Obenchain, Philip ; Palmore, Charles; Patterson, Timothy ; Peffley, David ; Pitzer, John ; Reed, Frederick ; Reed, Thomas ; Shaver, Andrew ; Smith, Absalom Sr. ; Spiller, Jacob ; Stover, William ; Terry, Stephen ; Wallace, David ; Wallace, William ; Welch, John ; Womack, William
Digital Images of Botetourt County Wills 1829 to 1838
Testators: Anderson, Nancy ;Arms, Andrew; Book, Philip; Bowyer, Henry; Breckinridge, James; Britz, Adam; Cartmell, Henry Jr. ;Copp, Christian; Crawford, Josiah; Crush, Daniel; Crutchfield, Thompson; Detzett, James ;Dillon, John ;Douglass, John ;Eller, Jacob ;Falls, James ;Ferrill, Stephen ;Floyd, Edward ;Franklin, David ;Gist, George; Gish, Jacob ;Harvey, Robert ;Johnston, Charles; Jordan, John ;Kittinger, Rudolph ;Kyle, Sarah ;Lemmon, Frederick ;Little, William ;Lyon, George; Mayline, Reason ;McDonald, William; McKaliston, Garland ;Middlecaugh, John ;Mitler, Valentine ;Parker, Caleb;Poage, George; Poage, William ;Preston, John ;Quigley, Margaret ;Robinson, Isaac; Rowland, William; Safford, Adam; Sharkey, Nicholas ;Sheck, Jacob ;Sherrit, Thomas; Smiley, William; Snider, Mathias ;Stewart, Samuel ;Stever (or Stover), George ;Stover, John ;Taylor, Allen; Thomas, Francis; Van Meter, Hester ;Weitzel, John ;Whalen, Dennis ;White, Samuel ;Whitten, William ;Wilson, Thomas
Traced genealogies and family histories of Botetourt County available to Members !
How Records and History write your Genealogy for You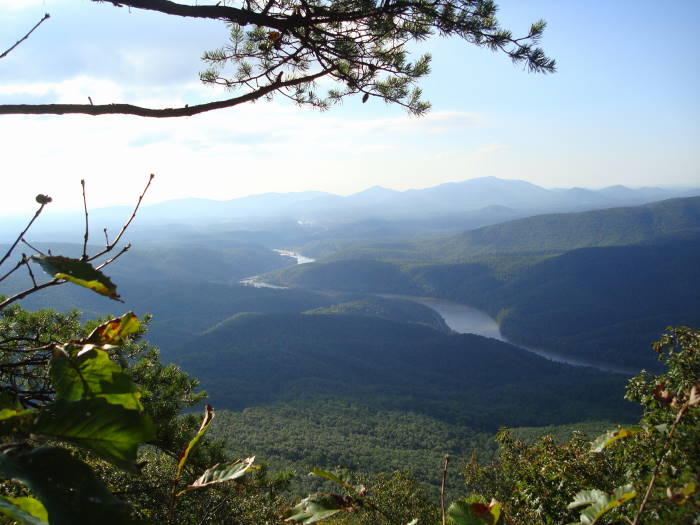 The information exists. One simply has to look. I had searched for my William Franklin for nigh on fifty years. Other than a brief mention of his estate with the name of the administrator (luckily, his grandson) in Georgia, there were no clues as to his origin. Finally, I rolled up my sleeves and researched the pedigrees of all Franklin families before the Revolutionary War. A strong suspect was Thomas Franklin of Princess Anne County who named all of his children. All of the sons left wills and estates, save one, Edward Franklin. Edward had disappeared. I found an Edward who had drawn a land grant in 1733 in Virginia. The records revealed that the same grant was first in Augusta County, then Spotsylvania County, then Orange County, and finally Botetourt County. A search of the deeds in all of those places established it as the same land grant of 1733. One clue was that William Franklin had enlisted in the Revolutionary War from Botetourt County. An unlikely clue when my William was in Georgia. Nevertheless, since Lord Dunsmore had sent his militia after Cornstalk, the Shawnee chief causing havoc in the state, I looked at the muster rolls of 1772 of the militia of Botetourt County. And there he was! William had fought in a war with the Indians. In fact, two companies of the Botetourt County Militia won the battle for Virginia because the other militia companies were slow to arrive. But the Shawnee (after losing) failed to keep the terms of the treaty and continued to raid, scalp, and take white women as captives. Several years later, William's oldest son by his first wife, Thomas George Franklin, went to Currituck County, the location of the land grant of a grandfather who died before he was born), and enlisted in the Revolutionary War under General Lee. In McCall's Roster of the Revolutionary War by McCall, it stated that Thomas was born on the James River. That statement led me to first trace around Tidewater, Virginia. However, the map revealed the course of that river extended all the way to Botetourt County, and that, in fact, he was born on the James River Mountain in that county! William Sr. and the rest of his grown children soon followed. Now I know the rest of the story! While reading the Inferior Court Minutes of Botetourt County page-by-page research disclosed the site of the actual homestead of Edward Franklin when the Franklins were assigned road duty. Inferior Court Minutes contain tidbits of information, are often unindexed, yet yield an interesting story of the families in the neighborhood. That reading helped to break down the puzzle and assemble members the names of the children. Now I could understand that the first wife was Sarah Boone, a sister of Squire Boone and daughter of George Boone of the famous Boone lineage. Squire Boone had moved into Botetourt County, and Daniel Boone was a cousin. (All after reading old wills and estates) The history of the area helped to define purpose and reason. A study of all of the wills and testaments in the county disclosed further information. Families were being massacred by the Shawnee, and a cousin of the Franklin was taken as a slave. In conclusion, the goodies lie in the records, no matter how minute or trivial. And combined with the historical aspects of settlements and wars, it writes your family history for you!

Free Land for William Franklin
---
Shenandoah Hunting Path
German settlers in the Shenandoah Valley