Fauquier County, Virginia, Genealogy, Wills, Estates, County Records


Fauquier County was named for Francis Fauquier, the Lieutenant Governor of Virginia from 1758 to 1768. It was created from Prince William County in 1759. The county seat is Warrenton. Among some of the earliest settlers were: John Adams, John Alan, Francis Ash, Carr Bailey, Peter Beach, William Blackwell, Thomas Boggs, John Bronaugh, William Brooks, Thomas Bullitt, John Catlett, John Chilton, John Combs, Littleton Cook, John Coppedge, Peter Cornwell, Morgan Darnall, Abraham Dodson, Elizabeth Etherington, Edward Feagin, John Finnie, George Foote, John Glasscock, Samuel Brigsby, Richard Hall, John Harrison, Peter Hitt, Jacob Holtzclaw, Thomas Jackman, Augustine Jennings, Jeffrey Johnson, William Kirk, Michael Luttrell, Robert Mathis, Joseph Mentor, Simon Miller, John Morehad, Benjamin Newell, Bryan O'Bannon, Peter Pearce, William Pickett, Henry Rector, James Rennolds, William Seaton, William Settle, Edward Twentymen, Tillman Weaver, and Minor Winn.
Wills
Fauquier County Wills (abstracts) 1759 to 1783
Will Book 2 (images) 1786-1796
Will Book 3 (images) 1796-1804
Will Book 4 (images) 1804-1808
Mackie, Thomas, LWT (1786), transcription
Traced genealogies and family histories of Fauquier County available to Members !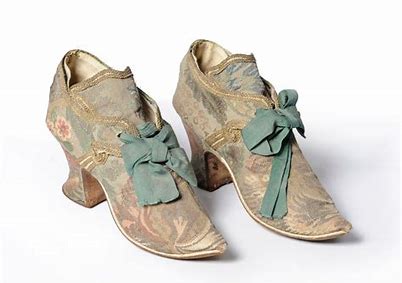 What is Aquavitae?
During the Middle ages liquors were distilled and used in all of the provinces of ancient Rome. Since those days, the pprocess of distilling liquors has continued. The definition of aquavitae is that it is an archaic name for a concentrated ethanol or aqueous solution an means "all types of distillates." The Virginia colonists distilled liquors for their own use and stored it inside of butts, hogsheads (pictured) and runlets. Popular liquors were peach and apple brandy. The wealthier colonists preferred sack and aquavitae to process their beer and ale. In time, madeira became the most famous form of spirits and was commonly in use during meals. Punch was manufactured from the West Indies using rum or apple or brandy. Impure water in England caused beer and ale to be popular drinks among the commoners as it was believed that it was wholesome for the boy. Source: Hugh Jones' Present State of Virginia, page 52.
Who are the "Blue Bloods?"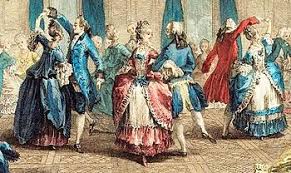 The term "aristocrat" refers colloquially to persons who inherit social status whether due to membership in the official nobility or the monied upper class. During 1834 Blue blood was an English idiom noble birth or descent. The idiom originates from the ancient and medieval societies of Europe and distinguishes an upper class. Ironically, the blue blood vessels of the upper non-working class appeared through their untanned skin! In England, aristocrats maintained their status using dress and mannerisms. Status interferred with every rising above ones birth and was one of the reasons that commoners left the country to come to the plantations. For example, although the gentry (tradesmen) rose up in wealth, they had limitations, and America offered opportunity. Actually, according to Robert Lacey, it was the Spaniards who provided the notion that the blood of an aristocrat was not red, rather blue. If you can trace your lineage to King Edward I of England, then you will also locate many branches of nobility.

List of Traced Virginia Families on this website Immigrant Records on this site
A Gentleman's Purse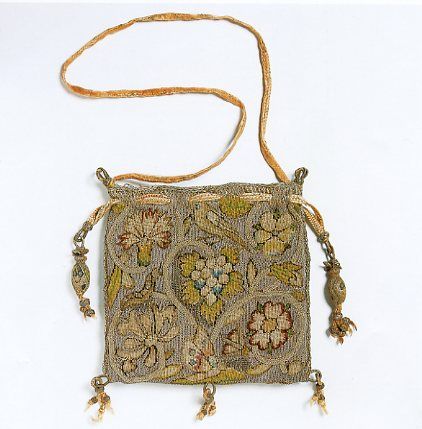 Women did not carry pocketbooks during the 17th to late 19th century, but they had at least one pair of invisible pockets sewn underneath their petticocoat. A pocket was a handy place to keep everyday implements, such as a pincushion, thimble, pencil case, knife and scissors, but so far as money was concerned, coinage was heavy. Many pockets were handmade and they were acquired from the local haberdasher and presented as gifts. Yet despite the effort to conceal pockets, many were stolen from women by cutting the strings. Thus the common phrase "pickpocket" described a thief. The gentlemen had pockets sewn into the linings of their coats, waistcoats and breeches. However, they did have a purse. My guess would be that gentlemen carried no more than five or six shillings in the purse.

List of Traced Virginia Families on this website