Spotsylvania County Genealogy, Wills, Indentures, Bonds


Spotsylvania County was named for Alexander Spotswood, Lieutenant Governor of Virginia from 1710 to 1722. It was formed from Essex, King and Queen and King William counties in 1720.
Indexes to Probate Records
Wills, Indentures, Bonds 1722 to 1749
Wills, Indentures, Bonds 1722 to 1749 (second index)
Wills, Indentures, Bonds 1749 to 1760
Images of Wills 1722 to 1749
Allen, Thomas
Blake, John
Ellis, Robert
Goodloe, Henry
Grayson, Ambrose
Hollady, John
Leavil, Edward
Martin, John
Morris, Thomas
Samuel, Anthony
Taylor, James
Images of Wills 1749 to 1760
Allan, John
Allen, Elizabeth
Barnes, Thomas
Battaley, Mary
Bullard, Ambrose
Carr, William
Carter, Joseph
Chew, John
Childs, Richard
Collins, Joseph
Collins, Thomas
Fox, John
Garton, Uriah
Gilbert, John
Goodloe, Elizabeth
Gordon, John
Hawkins, Nicholas
Herndon, Edward
Hunter, William
Lynn, William
Mathis, Benjamin
Matthews, William
Minor, John
Minor, William
Moor, Robert
Musick, George
Pollard, Ame
Procter, William
Pulliam, Thomas
Rawlins, James
Reeves, George
Shepard, George
Spotswood, John
Stubblefield, George
Taliaferro, Francis
Thomas, Owen
Thornton, Francis
Waller, Dorothy
Waller, John
Waller, William
Warren, Elizabeth
Warren, Thomas
White, Agnes
---
Franklin Genealogy Traced, Part I
---
Franklin family traced, Part II
---
Franklin family traced, Part III
Images of Wills 1761 to 1772
Arnold, Isaac
Battaley, Elizabeth
Battaley, John
Bengar, John
Bennett, John Rakestraw
Bledsoe, Hosea
Brock, Henry
Brock, William
Bruce, Margaret
Carr, William
Chew, Larkin
Chiles, Henry
Clayton, Jacob
Coleman, John
Colson, Charles
Danvier, Thomas
Daviett, Robert
Davis, James
Davison, Thomas
Day, James
Dees, James
Dudley, Robert
Durrett, Richard
Durrett, Robert
Edwards, Augustine
Ellis, Hezekiah
Ellis, William
Ferrel, James
Foster, Anthony
Foster, Thomas
Fox, James
Fraser, George
Gains, Robert
Gimbol, Thomas
Gordon, John
Graves, Thomas
Grey, George
Hawkins, John
Hawkins, John (2)
Hawkins, Joseph
Head, Henry
Heath, Henry
Hensley, Samuel
Houston, William
Howard, Beverley
Jackson, Robert
Jones, David
Julian, Charles
Kenady, James
Leather, John
Lewis, Sarah
Lewis, William
Lewis, Zachary
Long, Elizabeth
Long, George
Long, Richard
May, Thomas
Miller, William
Nelson, James
Pain, John
Pannett, Samuel
Parish, Robert
Peterson, Joseph
Platt, Bennett
Pregar, John
Pullium, James
Rawlings, Thomas
Reylan, Garrett
Richardson, William
Robinson, Henry
Samms, James
Sharpe, John
Simms, William
Simpson, Abraham
Smith, Elizabeth
Smith, Ralph
Spotswood, John
Stubblefield, Beverley
Stubblefield, George
Sutherland, John
Taliaferro, Mary
Teaver, George
Thomas, Owen
Trig, Daniel
Turnley, Francis
Tutts, Richard
Vincent, Phillip
Waller, John
Waller, William
Wilson, Hugh
Wisdom, John H.
Woodruff, George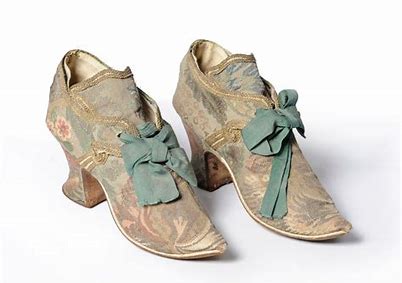 Answers are a Long Time in Coming
Sometimes many years must pass before important answers to problems are discovered. No one gets immediate answers, especially to difficult issues. No one finds immediate happiness or gets rich overnight. The same is true of genealogy. And there is a reason. We must delve into the issues and solve problems ourselves for them to take hold of our memories. It usually takes deep thought, but mostly questions. How can I find John Smith in 1790? We might want to kick ourselves in the pants for not being still and listening to the reflections of our grandparents as they relived the past. And someday, if we are not careful, our grandchildren will do the same. Before then, perhaps we can pass on some of what we learned while tracing our ancestors. New! Just Added!
Images of Wills, Inventories, Accounts
1772-1798
1798-1804
1804-1810
Traced genealogies and family histories of Spotsylvania County available to Members!
---
Wood family origins
---
Captain John Collins of Acworth