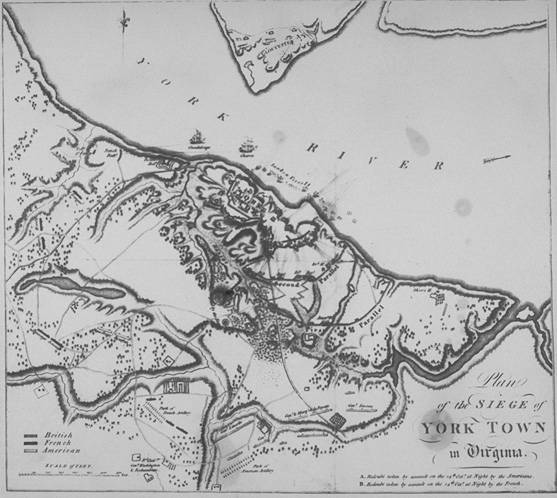 The British also retained records of the American Revolutionary War, such as names of American prisoners taken and remunerations requested by Loyalists of seized American estates. Using records found at the UK Archives will help to trace the loyalist escapees. After the war, loyalists in the northern colonies quickly escaped into Nova Scotia while those near Charleston and Savannah went to the West Indies. Because it was popular to ship sugar from Barbados and other West Indies locations, the lucrative crop was shipped into the colonies and Great Britain and some of the more prominent loyalists owned their own sugar plantations. That is how people of Scottish descent already had a settlement in (Scots Town) Barbadoes before the war and after the loyalist found themselves listed as traitors, a good reason to remove to their sugar plantations. Night Watchman Announced the Capture of Cornwallis How to Revolutionary War Affected those at Home This is the time for War! Patrick Henry, the Eloquent Patriot 1776. The Battle of Fort Washington Our Precious Freedom Won by our Ancestors American Rebels Show British Prisoners Great Humility Revolutionary War Pensions Provide Interesting Family Stories The Battle of Long Island Flats The Suffering of Prisoners Imposed by the British Revolutionary War Pensions on this website
The Virginia Colonists were Forbidden to Trade with Dutch Ships
The struggling colonists preferred to trade with the merchants of dutch ships and did very little to block that trade. Yet, during the year of 1623, Governor Wyatt was put in a quandary as to whether or not to allow a certain dutch ship which had passed at sea with the intention of making a voyage in Virginia, to exchange supplies for the principal commodity of tobacco. A major issue in this decision was the fact of the 1622/3 massacre of the English residents of Jamestown by the Powhatan Indian tribes. Earlier, during the first months of the Jamestown settlement, the Virginia Company had sought to enforce tobacco and sassafras from all independent trade and failed. Eventually, the London Company succeeded with its strict regulations preventing Dutch trade, and the law was enforced. The importation of English merchandise into Virginia during the 17th century designed to meet the needs of its inhabitants was the beginning of a vast colonial trade which helped to increase the wealth in England and also gave the mother country the undisputed supremacy among commercial nations. As early as 1664, when the second Act of Navigation had been in operation for only a few years, the merchandise imported into Virginia and Maryland was thought to be worth 200,000 pounds annually. This equates into the purchasing power of the economy of today to total about four or five millions of dollars. At the beginning of the Revolutionary War, the value of goods shipped from England each year to her colonies was estimated to be worth 2,732,036 pounds. And this was under a restrictive tariff. Meanwhile, while the mother country steadily imposed stiff regulations upon trade and exchange, and passed laws to prevent dutch ships from trading in the colony, the colonists were compelled to pay higher prices and tariffs for ordinary goods. Inventories of old estates reveal a hoarding of plank boards and nails, as buildings were torn down and building supplies recycled. During the closing years of the 17th century, brick was so common that it was used in supporting the marble slabs of tombs. In the last will and testament of Francis Page of York County he provided for the erection of a brick structure over his grave of equal height with the tombs, also of brick, covering the remains of his parents. John Kingston of York County was a brick mason in possession of a good estate in York County. Among those indebted to him for work done in the course of his trade was Robert Booth whose inventory of estate showed an account in Kingston's favor of seven pounds sterling. Another brick mason in the county was Edwin Malin who purchased fifty acres and built his plantation. Others were Thomas Meders, Richard Burk, Robert Wiggins and Thomas Wade. Sources: British State Papers, Colonial, vol. II, No. 26, Governor Wyatt to John Ferrer; Sources: Records of York County, vol. 1690-94, p. 169.
During 1647 there were a Number of English Traders who Resided in the Colony


The English traders who resided in the Colony were Francis Lee, John Chew, Thomas Burbage, Robert Vaulx and John Greene. In some instances, they returned to England (Robert Vaulx, John Greene, Francis Lee). The participation in commercial exchange with the Virginians does not appear to have been the direct means of acquiring vast fortunes on the part of the merchants who resided in the mother country, although it is known that many persons engaged in this trade were men of affluent circumstances. Lee, towards the latter part of the century, referred to himself as "of London, formerly of Virginia." Source: Records of York Company, vol. 1684-1687, p. 163; Rappahannock Records, vol. 1663-1668 (concerning Greene); Records of Middlesex County, vol. 1673-1685, p. 103. Virginia Immigrants Origins of Colonists
Cider-making by Colonials
From the very first, colonists in Virginia made their own manufactures, such as cider. The driving force of American enterprise served to build natural resources and to establish colonies which contributed to trade abroad. During the apple season, large quantities of cider were the specialties of local taverns. Peter Marsh of York County in 1675 entered into a bond to pay James Minge 120 gallons. Also, occasionally rent was settled with cider. Alexander Moore in his last will and testament bequeathed twenty gallons of raw cider and 130 of boiled. Upon one particular occasion William Fitzhugh sent George Mason of Bristol (England) a sample of the cider of the colony in order to compare it with the English brew. "I had the vanity," he wrote, "to think that we could outdo, much less equal, your Herefordshire red stroke, especially that made at particular places. I only thought because of the place from where it came, it might be acceptable, and give you an opportunity in the drinking of it to discover what future advantages this country may be capable of." Sources: Records of York County, vol. 1675-84, p. 63; Letters of William Fitzhugh, May 17, 1695.
Home of 8 Genealogy Websites! Find your Ancestors in Alabama, Georgia, Kentucky, North Carolina, South Carolina, Tennessee and Virginia!

Made in Williamsburg

Venetian blinds were widely made and used in both the Old World and the New. This how-to-do-it illustration also comes from Diderot Encyclopedia. In two of the bedrooms at the Brush-Everard House in Williamsburg and in one at the Raleigh Tavern stand commodious pieces of furniture that today would probably have to be called cupboards. The eighteenth-century housewife called them clothes presses, and they served her as a place to keep the family bedding and clothing. Samuel Galt was a watchmaking and silversmithing craftsman from 1750 until his death. His older son, James, was also a silversmith until 1770 when he was appointed the first keeper of the "Lunatick Hospital" in Williamsburg. The younger son, John Minson Galt, acquired a medical education in Edinburgh and London and was later a partner in the apothecary and chirurgical establishment of Dr. James Pasteur. Dickinson, an apprentice in the cabinet shop of Anthony Hall on Nicholson Street, was well equipped to make better furniture than any of these three clothes presses. During the Revolutionary War, he served as an officer and was killed at the Battle of Monmouth. The appraisers of the estate of Mr. Dickinson mentioned a Bucktrout, valued his possessions at #164. Also, the library of some forty volumes was valued at #20.

The Real Story of the Massacre of 1622


Opechancanough, Chief. Since the marriage of Pocahontas and the accession of Opechancanough to the imperial crown, the Englishmen appeared to be lulled into a fatal security as they became more familiar with the Indians, eating, drinking, and sleeping among them. This sort of friendship afford the Indians the wisdom of the strength of the English and the use of our arms. They knew at all times, when and where to find the people; whether at home, or in the woods; in bodies, or dispersed; in condition of defense, or indefensible. Once this knowledge spread throughout the tribe and the weakness of the English was exposed, a plan was hatched to reduce the size of the colony.

When a popular war captain was justly killed, Opechancanough took affront, and commenced laying out the plot for a general massacre of the English. The occasion was this. The war captain mentioned before to have been killed, was called Nemattanow, a great warrior holding much esteem among his tribe; so much, that they believed him to be invulnerable and immortal He had been in very many conflicts and escaped untouched from them all. He was also a very cunning fellow and took great pride in preserving the superstititious concerning him, for which purpose he would adorn himself with feathers and ornaments. This display caused the English to assign him the nickname of "Jack of the feather. " Nemattanow had negotiated privately with Mr. Morgan for several toys and had persuaded Morgan to go to Pamunky to dispose of them. Nemattanow gave him hopes of good bargains at Pamunky and offered him his assistance. At last Morgan yielded to his persuasion but was never heard of again. It was believed that Nemattanow killed him along the way and took away his treasure. Several days later when Nemattanow returned to the same house wearing the cap of Mr. Morgan upon his head, the Indian was met by two sturdy boys who asked for their master. Nemattanow told them he was dead. But they, knowing the cap, suspected that the Indian had killed their master, and would have had him go before a justice of peace. But the Indian refused and very insolently abused them. Whereupon they shot him down, and while they were carrying him to the governor, he died. As he was dying, he earnestly pressed the boys to promise him two things. First, that they would not tell how he was killed; and, secondly, that they would bury him among the English. He imagined, that being buried among the English perhaps might conceal his death from his own Nation and thus preserve his image. He was pleased with his last gasp of breath as the boys promised not to tell.

The massacre was to occur on the 22d of March, 1622, a little before noon, at a time when our men were all at work abroad in their plantations, dispersed and unarmed. The Indians were so familiar with the English that they borrowed their boats and canoes to cross the river when consulting with neighboring Indians on the conspiracy. So well planned was the massacre, that the evening before, they brought presents of deer, turkey, fish and fruits to the English. And during the morning of the massacre, they came freely and unarmed, eating and taking refreshment with the unsuspecting English and were so engaged until the very minute that the plot was executed. Then they commenced knocking the English unawares on the head, with their tomahawks, hoes and axes. Those who escaped were shot. No one was spared, not man, woman or child. A count of three hundred and forty-seven persons was made of the Christians murdered that morning. Source: The History of Virginia, in Four Parts, by Robert Beverley; 1616 letter of Capt. John Smith.

Brown Salt-Glazed Stoneware used at Swan Tavern in Yorktown

Carter's Grove
York County Genealogy, Wills, Estates, Marriages, 1781 War Losses

York County was formed in 1634 as one of the eight original shires (counties) of the Virginia Colony and is one of the oldest counties in the United States. Yorktown is one of the three points of the Historic Triangle of Colonial Virginia. It is the site of the last battle and surrender of Lord Cornwallis, commander of the British forces in 1781 at the conclusion of the American Revolutionary War, when the patriots gained independence from Great Britain. The couny seat is Yorktown.



Wills, Estates, Marriages available to members of Virginia Pioneers

Public Losses in York County from the Invasions of the Enemy in 1781
Andrews, Blair, LWT, transcript
York County Marriages to 1699
Index to York County Wills and Deeds, Bk 2, 1645-1649

Images of Will Bk No. 1, 1633-1657

Testators: Chew, John; ;Christmas, Doctoris;Cumins, Nicholas; Flowers, John;Gill, Stephen;Grimes, William;Gybson, Thomas; Hall, Alexander;Harris, James;Hartwill, John;Harwood, Thomas; Hawkins, William;Holgate, Robert;Jackson, John; Lewis, Roger; Lynsey, Adam; Martian, Nicholas; Miller, James; Ray, Thomas R.; Walker, Elizabeth; Whonoth, Andrew; Wilkinson, Robert.

Images of Wills 1740 to 1746

Testators: Bond, William; Booker, Martha;Booker, Richard; Brown, Thomas; Butterworth, John; Calthorp, John; Chisman, George; Cosby, Samuel; Harker, Henry;Hobsey, William; Hyde, Ann; Kardee, John; Keith, William; Lamb, Daniel; Layton, David; Pattern, John; Pattison, Thomas; Ripping, Mary; Rogers, James; Tabb, Edward Jr.; Taylor, Walter; Timson, John; West, Mary

Images of Wills 1746 to 1759

Testators: Allen, Ann; Anderson, Andrew; Archer, Abraham; Armistead, Ellyson; Ballard, John; Barns, Joseph; Baskervy, Hugh;Bate, James;Baptist, Edward;Baptist, Elizabeth; Brown, Stephen;Bryan, John;Burcher, John;Burt, Josiah;Burt, Richard;Burdett, John;Chapman, Walter;Cobbs, Thomas;Collett, John; Collett, Susan;Coridon, Mary;Coridon, William;Coulthard, John; Cosby, James;Cosby, Mark;Crawley, John;Crawley, Robert;Dixon, James;Dyer, Samuel; Fontaine, Francis; Freeman, Henry; Gilmer, George; Goodwin, James; Goodwin, John;Goodwin, Rebecca;Goodwin, Peter;Goodwin, Shelton; Graves, Henry; Graves, Ralph; Grease, Thomas; Greene, Bailey;Haddon, Hudson;Hansford, John;Hansford, Lucy;Hansford, William;Harris, John;Harris, Richard;Hay, James; Hay, John;Hay, Robert; Hilliard, Agnes; Holdcroft, Samuel; Hubard, Matthew;Jackson, Ambrose;James, Ann; Jarvis, George; Jones, Humphrey; Keith, Ann; Lamb, Anthony; Lee, Francis; Lightfoot, Philip; Love, Justinian; Martin, Martha; McKenzie, Kenneth; Moody, Ishmael;Moore, Judith;Morland, Matthew;Morris, Elizabeth; Morris, John; Mountfort, Rose; Mountfort, Thomas; Mundell, John; Ortan, Reginald; Palmer, William; Parks, William; Parks, William, estate; Parson, John; Patrick, John;Penman, Thomas; Philips, Elizabeth; Philipson. Robert; Potter, Edward; Powell, Thomas; Presson, James; Ranson, Robert; Reade, Samuel; Reynolds, Thomas; Rhodes, Clifton; Roberts, Robert; Roberts, Samuel; Robinson, Anthony; Rollinson, Elizabeth; Sandefur, Jonanthan; Scarburgh, Edmund; Seabrooke, Charles;Sheild, Robert; Sheldon, William;Shields, James; Silby, Parker;Smith, Edmond; Smith, Mildred;Stevens, Anne; Stott, John; Stroud, Elizabeth; Tavenor, William; Thomas, Mary; Thurmer, Robert; Timson, illiam; Vance, Patrick; Wade, Thomas; Wells, George; Wharton, Thomas; Williamson, Elizabeth; Wright, John

Images of Deeds, Orders and Wills, Bk. 19, 1740 to 1746

Testators: Addiston, John; Bale, John; Barbar, James; Bee, Isaac; Bond, John; Bond, William; Booker, Martha, Mrs.; Booker, Martha; Booker, Richard; Bowcock, Henry; Brown, Thomas; Bryan, John; Burrodale, Henry; Burt, Moody; Butterworth, John; Calthorpe, James; Carter, John; Carter, Thomasine; Chisman, George; Chisman, George, inventory;Cosby, Samuel; Crowley, Robert;Currie, James, Dr.; Dosswell, Edward; Dunsford, Wills; Egginton, James; Evans, Morris; Ferguson, William; Fuller, George; Garron, John; Hamilton, John; Hansford, Thomas;Hansford, William; Hardgee, John; Harker, Henry; Harris, John; Harris, Robert; Hawkins, Thomas; Hay, Nathaniel;Hewitt, Francis;Hill, Samuel; Hobsey, William; Hubard, James;Hobsey, William; Hyde, Anna;Hyde, Samuel;Hyde, Sarah;Irwin, Thomas;James, Elizabeth; Johnson, Elizabeth;Kaidgee, John;Koyde, Sarah;Kuth, William; Lamb, Daniel;Layton, David;Mawkindo, James;Moore, John; Morris, Elizabeth;Moss, Francis;Mossjim, Benjamin;Pattison, Thomas;Pattison, Thomas, inventory; Philipson, Robert; Pifer, Margaret; Poftum, John; Ripping, Mary; Rogers, James; Slater, Mary; Tabb, Edward Jr.; Taylor, Daniel; Taylor, Walker; Taylor, Walter; Timson, John; Timson, John, inventory; Trayser, Thomas; West, Mary; Wharton, Thomas; Yeahman, Charles

Images of Deeds, Orders, Wills, Bk No. 20, 1745 to 1759

>Testators: Hubard, Mathew; Keith, Ann; Lightfoot, Philip; Love, Justinian; Moody, Ishmael; Morris, Eliza; Morris, John; Mundell, John; Pasteur, Martha; Philips, Elizabeth; Philipson, Robert; Powell, Thomas; Rhodes, Clifton; Roberts, Robert; Roberts, Samuel; Selby, Parker; Stevens, Ann; Transon, Robert; Vance, Patrick; Wharton, Thomas; Adams, Joseph; Bales, James; Ballard, John; Baptist, Edward; Baptiste, Elizabeth; Basherwyle, Hugh; Bryan, John; Burdett, John; Burt, Richard; Cosby, James; Crowley, John; Fontaine, Francis; Goodwin, Peter; Goodwin, Rebecca; Graves, Ralph; Goodwin, Rebecca; Haddon, Hudson;Harris, John; Hay, Robert;Hilliard, Agnes.

Miscellaneous

1704 Quit Rent Rolls
List of Williamsburg Apothecaries 1765 to 1808

Traced genealogies and family histories of York County available to Members !

Clopton
Davis
Franklin
Graves
Marot
Prentis





The Moore House where Lord Cornwallis Surrendered.

The Wythe House



George Wythe was a true patriot and Virginia delegate to the Continental Congress, as well as its first signer of the Declaration of Independence. The Wythe house served as the headquarters of General George Washington prior to the siege of Yorktown by the British. Also, the French General Rochambeau made the home his headquarters after the victory at Yorktown. Then, during 1776, Thomas Jefferson and his family resided in the house.

Raleigh Tavern in Williamsburg



The Raleigh Tavern in Williamsburg was the favorite gathering place for legislators after the Royal Governors officially dissolved the House of Burgesses. It was constructed before the Revolutionary War and rebuilt ca 1930. Depicted in a drawing by Mary Vaulconer.